About us
About Keepwinecool.com
Keep Wine Cool was born a few years ago out of pure love for wine. We just love good food and drink, especially a good glass of wine. We can enjoy it even more when the wine is at the perfect temperature. And looks at us seductively from a beautifully lit wine cooler.
What do you need to consider when choosing a wine cooler?
We have a suitable wine cabinet for every situation. Because we offer the widest range of wine fridges and wine climate cabinets, we can also advise you independently. It does not matter to us which brand of wine cabinet you choose. All we want is for you to enjoy your wine cabinet for many years. By using our selection tool you can easily and quickly find out which wine refrigerator is the right one for you.

Quality & service
Quality and service are key factors at Keep Wine Cool. We find it important to offer a wide range of beautiful & qualitative brands, so we can help everyone find his or her ideal wine cooler. Our website is clear and concise, and we will inform you about all the possibilities. We provide step-by-step assistance, so that you can easily make a choice. Still have questions or need help? Feel free to contact us. Our customer service is available in various ways and happy to help you further.
Order a wine fridge safely and securely
We find it important that you can safely and securely purchase a wine refrigerator. Therefore, we as Keepwinecool.com affiliated with Webwinkelkeur.nl. This is an independent platform that ensures that we comply with all legal regulations. Here you can read what other customers think of us.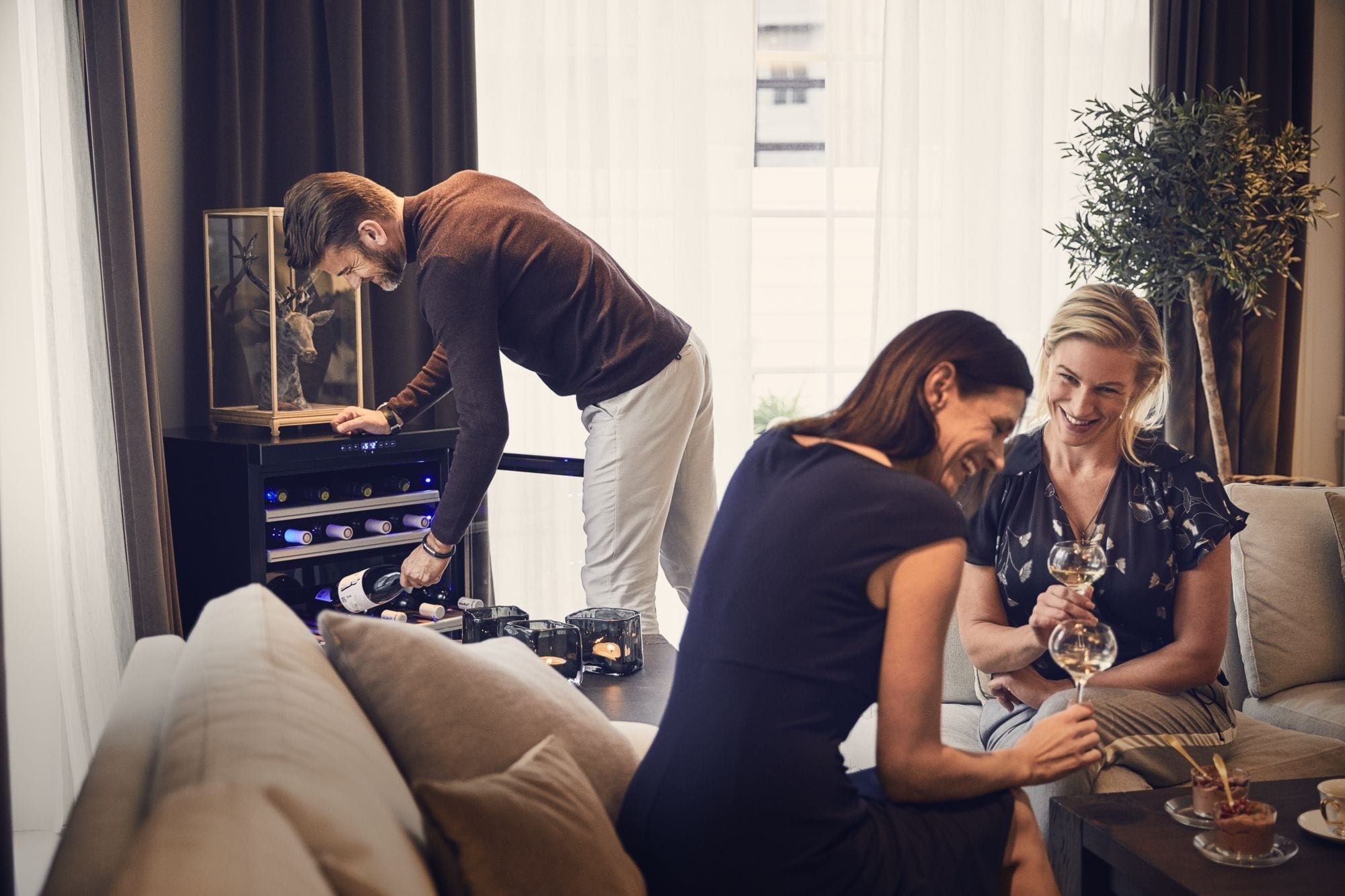 Company information
Keep Wine Cool
Kalverstraat 16 (not a visiting address)
1971 BS, IJmuiden
Netherlands
T +31 (0) 6 53 13 39 69
[email protected]
Chamber of Commerce number: 61913138
VAT number: NL854545657B01